Artstation – Share Your Art
7. May 2021
Artstation has a feature where you can share your site and your artwork. A nice additional tool for those who work a lot with Artstation.
Share Your ArtStation Profile
Share your Art vs Artist
Share your progress
#ArtvsArtist is a popular campaign-hashtag by Artstation where pretty much all artists share their work on social media like Facebook and Twitter.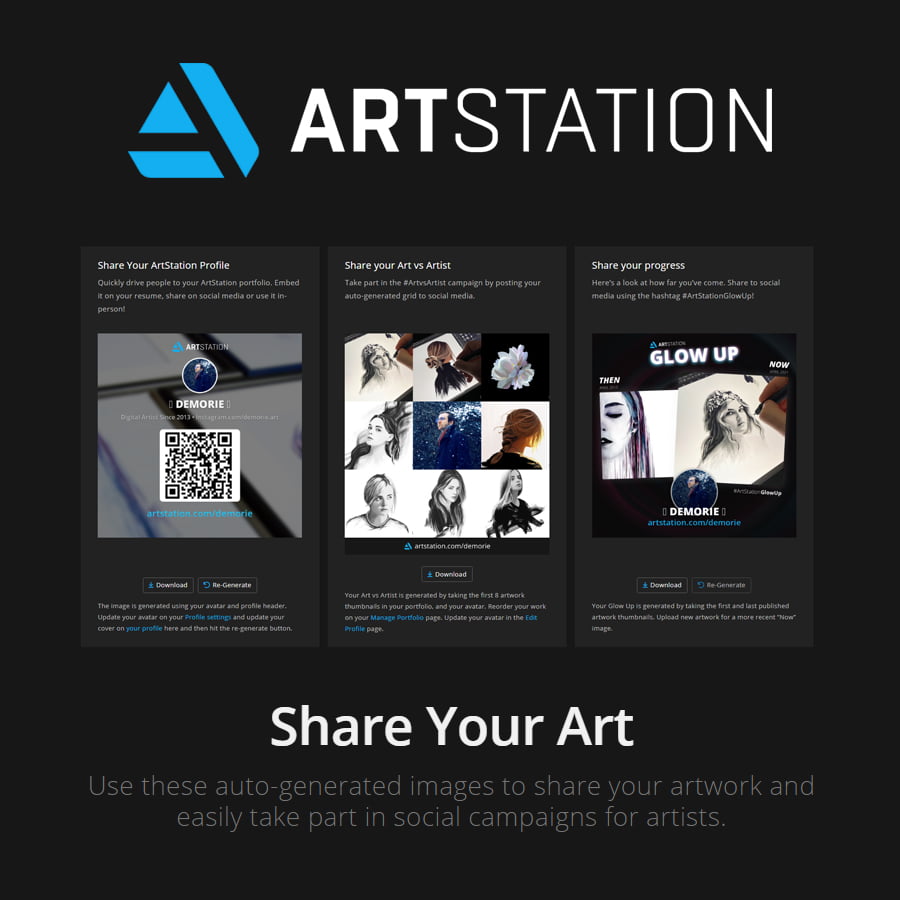 More Blog Posts